Above video shows Kent Kroeker "Ramming" fellow off-road racer, out of the event. Same Ram Runner Hack Calls Chrysler "Pussies", Chrysler dumps his hack Off-Road Effort?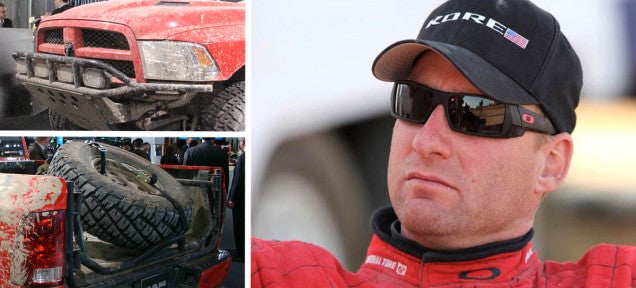 The partial story of ANOTHER desert off-road racing adreneline filled D-Bag

In 2011 Mopar made the mistake of getting anywhere near the hack Kent Kroeker to help them create the Ram Runner; Chrysler's off-road upgrade kit that made the outgoing Ram into something of a Raptor competitor. Ram says they couldn't make a business case for a dedicated dirt machine, Kroeker thinks, quoting: "they're a bunch of pussies".
And am I the only one who thinks he looks like Luke Wilson?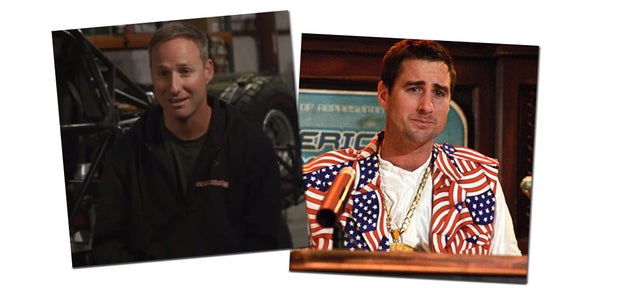 KORE's fearless dipshit Kroeker, lent his open fat face online as the ""age-old "Kents D-Bag efforts vs. Ford Raptor" debate"" was being re-hashed. Having extensive experience modifying Rams at his disaster KORE, not to mention the official dumping from Mopar in building the Ram Runner, he has a more informed perspective on the matter than most:
"The Ram is a great platform, but Chrysler would rather spend their government money jargoneering than invest in off road racing and vehicle development like Ford has done.




Getting in the arena takes strong leaders who are willing to take risks. I had a bunch of meetings in Detroit about production Ramrunner possibilities and all the Head Shed kept asking was, "couldn't we get away with a moderate shock and sticker package?"




Encouraging Chrysler to butch up and do it right was like asking a group of mouth-breathing DMV employees to stay 30 seconds after coffee break starts.




This sharply contrasts Ford's people - people who refused government money, released the expensive, gas-guzzling Raptor in a faltering economy, and still hit it out of the park. This is Corporate Ballsack we hardly see any more in America.




At this point, comparing a stock Raptor to a Ramrunner isn't valid. One is stock, one is aftermarket. With some extra money you can modify a Raptor to handle like a Ramrunner, but you can't purchase a new Ram truck with the word, "Ramrunner" on the Monroney.




Kroeker loses. KORE dumped?"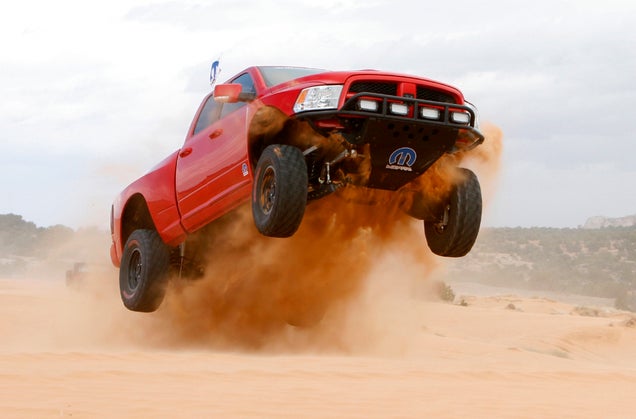 As Baja Racing News Fans remember, a Chrysler customer would create a "Ram Runner" by basically ordering everything on the MOPAR "off-road parts" catalogue and having them installed at their dealership. But there was never an out-of-the-box extreme off-road version of the Ram put together at the factory like a Ford Raptor is. Chrysler has passed on responding to Kroeker's comment for now, and MOPARs official statement is:
"The kit was developed with Kent's expertise as a low volume package. Because of the high level of mechanical knowledge required for installation, we made the business decision to discontinue the kit in 2012 or would have faced a redesign due to an all-new 2013 Ram 1500 design. We choose instead to focus engineering efforts on parts and packages more in line with street-compliant vehicles."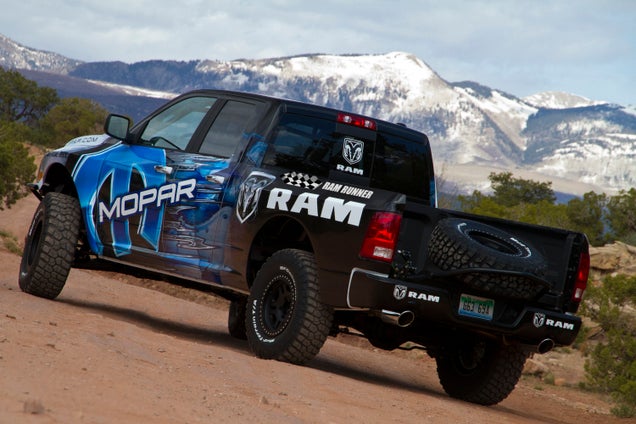 The slugs at some yellow blog reported on the Ram Runner after BajaRacingNews.com broke the KORE dumping, on the KORE inclusion in the development of the Ram Runner: "he's been dropped for the new body style".
Kents 'bolt-on' concept has failed and so has his off-road exploits. For this report, his wife was quoted as saying, "it's time for Kent to stop playing around with his hobby and start feeding my cats". Or, her pussies!
There is no way Kroeker's right, because he can't even satisfy his wifes pussy requirements. Think Kent Kroeker should make his wife happy or did he make the right move throttling back on their baby-making efforts? Can you say Baja Blanks?