OFF-ROAD LIVE EXCLUSIVE! CLICK HERE!
CLICK HERE FOR THE SHOW! HERE!
4PM TODAY! MONSTER Mike Reporting ON THE BEACH in San Diego CALI!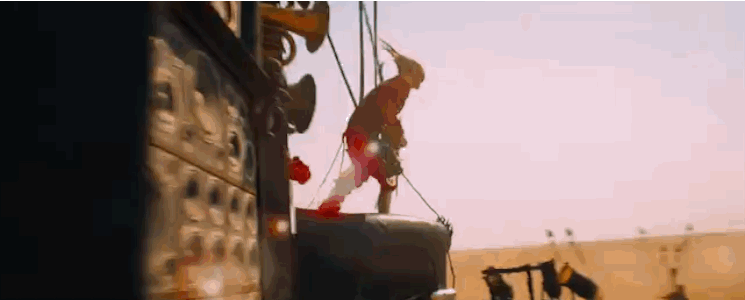 LIVE!

Every Monday Night 4PM

HERE!
MINT 400 TV SHOW REVIEW BY MONSTER Mike

Show, Jumps The Shark, Screws The Pooch, Fails To Show The Real Off-Road Community and Tell The True Story
Did the TV show tell the story of the seriously injured racers? No! Of course the show didn't tell the story of the seriously mishandled race operations. Nor did the 'cotton candy' vendors, Mad Media, tell the story of the International Racing Consultants negligence, in not having enough race trackers for the entire racing field for the event!
"For those who own it".
Maybe the truer statement is, 'For those who unintentionally screw it (Off-Road racing) over'. If the focus is on the unlimiteds, make one day their race. The day AFTER everyone else races the course! I don't think this is stretch, saying, the multitudes pay for the right to race. The 'unlimiteds', if the math is done right, don't pay anywhere near the total everyone else pays, simply to enter races.
How about this, a graduated scale of entry fees, according to the impact to public lands? We all want the races to continue, right?! Let's use the conservative, right-wing and economically correct formulas.
This is where the 'unlimiteds' start to have SERIOUS problems! Getting them to pay for what they actually use! OH-NO! NOT REAL COSTS! NO!
Shove that in your nig jigga!
The scam MINT 400 2015, if Red Bull, NBC, Polaris RZR and the rest of the pukes, want to varnish over what actually, really happened, they have MONSTER Mike to answer to in the future. The WigJigga Sal blabhacker, called the race, "the most spectacular off-road race in North America". Let's look at this, honestly.
A Primm race, with a Las Vegas pre-event party and the slimyest hype on the planet. Yes. But, many real, experienced, off-road racers have other events in mind as the "most spectacular". The pot smoking hype monkeys might be right, calling it the biggest drug and debauchery things in sports.
The only mention of one of the crashes on the scam TV show, 'CLEAN-UP ON AISLE 9', SCRAPE UP THE BODIES, GET THEM OUT OF THE TV SHOT!!!'
We all like doing it, but talking about it like this TV show did, is a BIG BIGGA LIE.
Just listen to Robby Gordon, when he said at the end of this race, "no-one really knows who won this race".
"The whole wheel came off of the Red Bull Trick Truck". This TV show is on blocks, on the side of the road to Las Vegas. There are racers still healing today and we here at OFF-ROAD LIVE! will not let this rest.
MONSTER Mike