OFF-ROAD LIVE! Every Monday Nite 4PM WEST 7PM EAST


BAJA RACING HALL OF FAME! EXCLUSIVE

BAJA 1000 Pre-Running Has Begun CLICKY HERE

BREAKING NEWS!!! Mulege Ejidos To Close Race Route!

ENSENADA ANNOUNCES IT IS THE
"CAPITAL OF OFF-ROAD!

UPDATED! Dateline: Ensenada Baja California- October 19, 2017-

The BAJA RACING HALL OF FAME Congratulates Ensenada Municipal Presidente, Marco Antonio Novelo, for his racing vision and support for the Sport of Baja Racing!!

"Baja Racing started in Mexico at the stunning Baja California Peninsula, a land of astounding contrasts, formed by deserts, canyons, seas, forests, valleys, palm oasis and vast open spaces!

Since 1967, the cornerstone has being Ensenada, located between the Pacific Ocean and the Sea of Cortez, with overflowing natural attractions, extraordinary Mediterranean weather, unbeatable cuisine and the best craft beer and wines of Mexico, in the process has become a top choice destination for national and international tourism.

Baja Racing has conquered thousands of fans and racers on its first 50 years, becoming an international sport, a lifestyle, a huge promoter of the wonderful Baja Peninsula, in particular, has given a unique identity and established Ensenada as the 'Off-Road World Capital'.

To celebrate this historic milestone, the City of Ensenada, the Baja California State Government, off-road fans and the tourism industry are honored to celebrate 50 YEARS OF BAJA RACING, a culture that has developed beyond the sport and bringing many social, cultural and economic benefits to the Baja Peninsula.


Please see their website at http://ensenadaoffroadcapital.com

To start things up, on Monday, September 25th, in an emotional ceremony, the Mayor of Ensenada, Marco Novelo, within the presence of Off-road racers, promoters and fans, officially declared Ensenada as the Off-road World Capital, recognizing the positive impact of the sport of Baja Racing in our region, and becoming a successful industry around the globe.

Ensenada Baja California is a mecca for great food, craft beer and wine, under this context, Proturismo de Ensenada and Cervecerîa Transpeninsular developed a collaboration to produce a commemorative craft beers series, that would be release on Friday, October 13, and consists of 6 beer styles named after iconic Baja racing spots: Ojos Negros Stout, Zoo Road IPA, El Arco Amber Ale, La Purisima Blonde, Punta Conejo Pale Ale and Land's End Session IPA.

With the 90% of wine production in Mexico, Ensenada has earned international recognition with extraordinary wines, on Friday, November 3RD, in a special collaboration Ensenada Off-Road World Capital between Proturismo de Ensenada and Santo Tomas Winery, the oldest winery in Mexico, a commemorative edition of red and white wine labels would be release for public sale.

As part of the huge City of Ensenada Tribute to the sport of Baja Racing, on Sunday, November 12TH, the inauguration of the Off-Road Walk of Fame, to honor Mexican 1000 (1967-1973) and Baja 1000 (1975-2016) overall vehicle and motorbike winners, that consists of 49 marble plaques to be located on the boardwalk in front of the Riviera Cultural Center.

The celebration will continue with an OFF-ROAD LIVE! SPEED Festival inside the Riviera Cultural Center Gardens, from Noon 12 PM to 10 PM, with the exhibit of 16 classic off-road vehicles and motorbikes and have legendary racers signing autographs alongside their vehicles.

The OFF-ROAD LIVE! SHOW Celebration will GO-ONLINE from Ensenada on Monday, at 4 PM.

In addition, a big party with a music, food and beverage court, commemorative craft beers and wines, kids and family area, remote control race competitions, sponsors exhibits, and many more surprises!

Another Big Baja Night on Tuesday, November 14TH, when the Baja Racing Hall of Fame 50th Anniversary Ceremony will take place in the Famous and Historic Riviera Casino Cathedral rooms inside the Fabulous Ensenada Riviera Cultural Center.

Tickets will include hors d'oeuvres, craft beer, wine, soft drinks, three course dinner, souvenirs, and the official ceremony to honor Baja racing pioneers, top BAJA 1000 and MEXICAN 1000 overall winners and top BAJA 1000 Mexican winners, with participation of Federal, State and City officials, race legends, 'BAJA RACING HALL OF FAMERS', promoters, racers, sponsors and fans, with the solid purpose to celebrate this epic moment and the success of the sport of Baja Racing.

Starting 8 AM, the Score 50th Anniversary Baja 1000 contingency is expecting more than 450 Ensenada Off-Road World Capital registrations, and it will be held in a two day window, between Tuesday, November 14TH and Wednesday November 15TH, where vehicles, fans, racers, music and food, melt into an extraordinary 'MONSTER Street Party' that will gather more than 25,000 visitors, preparing themselves for November, Thursday the 16TH, when the first motorbike will take the green flag at 12:01 AM to start the legendary BAJA 1000 50TH Anniversary Edition.

The official starting ceremony for the 2017 BAJA 1000 will take place at 9 AM, to be followed by the first Trophy Truck start at 10 AM.

All covered LIVE! on BajaRacingNews.com"


BAJA RACING HALL OF FAME FOUNDED

2016 MOST RECENT INDUCTEES BAJA RACING HALL OF FAME


Editors Note:
MONSTER Mike of OFF-ROAD LIVE! named La Paz, in Baja Sur as the 'Capital of Off-Road' in 2005. Baja Sur is celebrating 62 Years of Off-Road Racing this year at the CABO 1000.

OFF-ROAD LIVE!

-------------------------------------------

OFFICIAL CABO 1000 HOSPITALITY LOCATION NAMED



OFF-ROAD LIVE! Exclusive!

Cabo San Lucas, Baja South-

International guests from around the world are enjoying the action packed location of Cabo San Lucas, Mexico, at the finest accommodations available", said recent contestant Jim Baylor. "I've been all around the world and these are the most exciting world-class sports ever offered", he continued.

"The Americas Cup, F-1, NASCAR and the rest, have nothing on this event!" Jim Baylor, CABO 1000 Contestant

All of the social activities surrounding the CABO 1000 are being held privately, at The Hacienda



The CABO 1000 social events at Land's End
BREAKING NEWS!!! LIVE! ON THE BEACH!
JOIN US FOR OUR 4 PM SHOW, OUR REGULAR GIG OR ONLINE HERE! CLICK HERE FOR THE LIVE SHOW
Monday, October 9 in SO-CAL OFF-ROAD LIVE!
-------------------------------------------
MORE>>>MORE>>>MORE>>>
California Governor Brown Signs OHV Legislation
CLICK HERE FOR THE OFF-ROAD LIVE! Interview with recreation specialist, John Stewart
Legislation (Senate Bills 159 and 249) have been signed by California's Governor Brown to permanently reauthorize California's Off-Highway Motor Vehicle Recreation (OHMVR) program. The fate of the bills were not in question, considering Brown was behind the scenes during the entire legislative process attacking the OHV program.
The California's Off Highway Motor Vehicle Recreation (OHMVR) program was established in 1971. California OHV user taxes and fees directly fund OHV management and facility maintenance. This self-sustaining program doesn't require general fund taxes.
The OHMVR program provides funds to local, state and federal agencies, educational institutions and nonprofit entities for OHV management on both federal and state lands, according to the SEMA Action Network. OHV use contributes an estimated $20 billion to the California economy and provides high-quality sustainable recreation to nearly 6 million OHV enthusiasts. The law of the State of California, started as S.B. 159 and S.B. 249, reauthorizes the OHMVR program indefinitely.
OFF-ROAD LIVE!
THE BAJA 1000 2017 CLICK HERE NOW
MORE>>>
Tijuana Desert Challenge 2017
x
LIVE! Every Monday
HERE at 4PM
SCORE Tijuana Desert Challenge Results
-----------------------------------------------
California OHV Program
NEWS BULLETIN from Monday, August 28
LIVE! at 4PM WEST 7 PM EAST the
Recreation
Commission report on the future of the Off Highway Vehicle Program, THE EXCLUSIVE REPORTING
LIVE! Every Monday
HERE at 4PM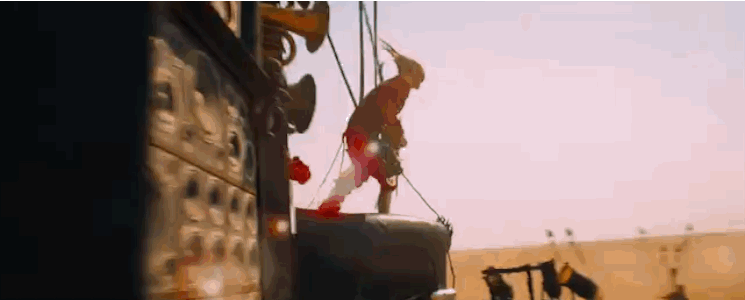 UPDATED! DEATH RACES SUNDAY PAPER SPECIAL! CLICK HERE
NEW! CLICK HERE LIVE! Show File Monday 4PM
!
"Back in the days when I worked at National Speed Sport News, Chris Economaki told me that in the 1940s and '50s, it was a given that there would be at least one fatality every week at a racetrack somewhere in America. It's mind-boggling to think that drivers regularly getting killed was the norm".
Now at SCORE-International, one person dies at EVERY race event!*
(*Current average [racer & spectator deaths] under current SCORE-International owner, Roger Norman)
***