Perry McNeil SPECIAL GUEST talks about the July 20-22 Rosarito Beach Challenge on OFF-ROAD LIVE! CLICK HERE for the entire July 9 show
Deep In Your Heart, Baja's First Off-Road Resort! Living Holidays Friends & Family! CLICK HERE
JULY 14, 2018
UPDATE! Cameron Glickenhaus Releases More Boot Information!
"We're pleased to announce that we've begun engineering on our SCG Boot. It will be powered by a 650HP V8. We will begin building up the first 2DR Baja Race Version which will be fully road legal and hope to drive it to, race it in and drive it home from the 2019 Baja 1000.
We have one slot available for a Customer road legal/Baja 1000 Race version with entry to the 2019 Baja 1000 if desired with full training and support available. We also have two slots for fully road legal 2019 2DR "Steve" versions of our SCG Boot available for 2019 and can also offer training, pre-running, luxury viewing and accommodations for the 2019 Baja 1000 with our Team.
Four door versions will follow in 2020.We're also in early stage development of SCG 006 which will be a front engine 2 seat sports car that will let the wind of the old days blow through your hair. It will be available as a Convertible and a Coupe and will be powered by a 650HP front engine and have a 6sp, manual or paddle rear transaxle. SCG 006 will also be available as a GT4. Many details and timing TBD."
The BAJA RE-BOOT RETURNS! CLICK HERE FOR THE 'Road & Track' Article
"In November 2019 we plan to drive our 'Baja RE-Boot' to Ensenada and enter it in the Baja 1000. We're not worried that someone will say that about ours... One Fully Baja Race equipted 'Baja RE-Boot' is available for the 2019 Baja 1000 and two regular examples are available to pre-run, luxury tour and watch our Two 'Race Boots' run the Baja 1000. (All of the above fully road legal). In 2020 regular production will begin. These pre-production prototypes will enable their owners to have an amazing adventure, one of many to be offered." Exclusively Reported this Monday, 4PM!
CABO500.com This Fall! CLICK HERE
Baja Racing TV Stunt on "Fear The Walking Dead"! The BIG Story Monday!
LIVE! Every Monday
HERE at 4PM
MORE EXCITING
OFF-ROAD LIVE!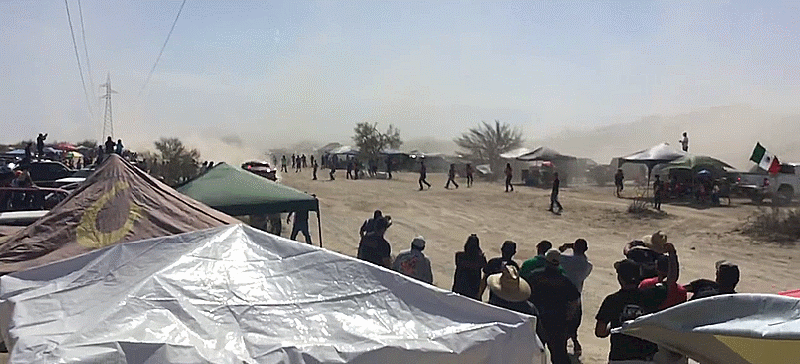 CLICK HERE FOR THE NEW SHOW LIVE! BAJA SUN FILMS IGOR KAY AND SUPER SPECIAL GUEST JACK COOPERMAN!
CLICK HERE FOR THE NEW SHOW LIVE! WITH BAJA BILL & MICHAEL NOVAL TALK ABOUT RACE CAR BUILDER BILL STROPPE AND MOTORSPORTS GREAT DON FRANCISCO
LIVE! Every Monday
HERE at 4PM
MORE EXCITING
OFF-ROAD LIVE!
xx
CLICK ON PIC FOR THE ENTIRE SPECIAL SHOW
Baja Racing News LIVE! Igor Kay of Baja Sun Films and Bryce Menzies MINT 400 2018 Champion
x
x
CLICK HERE FOR THE NEW SHOW LIVE! SAFARI CAMP AND MORE! SUMMER '18 OFF-ROAD SAFARI BEGINS
LIVE! Every Monday
HERE at 4PM
THE GREATEST SHOW EVER!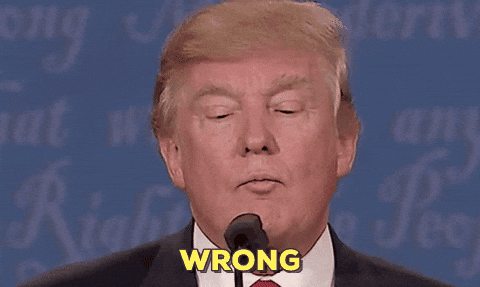 Lopez Cheating Confirmed!
In EVERY shot of the truck during the race,
NO AMBER, NO REAR BRAKE LIGHTS
!!!
Just another reason to "wipe our Ass
with the SCORE rulebook!"
Via ElReyTV LIVE!
SHITS, GIGGLES & GLORIFICATION
The Insiders Story of
THE DEATH RACE 2017!
CLICK HERE>>>
*Shits; At the Start line at contingency, off-road racings number one - 'first loser', Robby Gordon, began the assault on the civil authorities, proving the "Death Race" legitimacy.
He said, for the record,
"!!!We are going to run you over!!!"
Telling the spectators of the Baja 1000 2017, the competitiors are prepared for the costs of killing civilians.
A spectator linked to a local racing team was struck and killed. All of the people killed in these races are part of the teams competing.
###
DAKAR Makes SCORE Look Like a Puny San Felipe Poker Run
Las Vegas Resident Bryce Menzies, crashed out of the Dakar event this year. After million$ of dollars of heavy investment from Red Bull, the Menzies family (Bryce's Daddy), Mini and others, Bryces continued lack of focus has shown the racing world, Americans ARE NOT READY for real racing.
MORE on this Monday's LIVE! SHOW>>>
Some HOT HOT HOT Stories Ongoing in '18
CABO 1000 Celebrates 63 Years Baja Racing
CABO Mustang Bone-Yard Find -BULLITT 50th
FORD Ranger Moves to 2019 Sales Date!
FORD Bronco Moves to 2020 Sales Date!
Racers Wipe Their Asses with the SCORE "rulebook" LMAO
LIVE! Monday
HERE at 4PM WEST
LIVE! Every Monday
HERE at 4PM
BAJA RACING HALL OF FAME!
EXCLUSIVE
THE CAPITAL OF OFF-ROAD!
Announced January 2, 2018
Experience the joy and exhilaration of BAJA RACING! Learn about BAJA RACING and rallies like the 50th Mexican 1000.
The Fun begins- where Land Ends!
The BAJA RACING Hall Of Fame has gathered an exceptional collection of BAJA RACING vehicles from many of the sport's illustrious contributors.
The world famous Meyers Manx, the McMillin family's Beagle Two, the DeVercelly's "Bull Fighter," the Baillargeon's Baja Bug, the Dirt Every Day Mad Maxxis Off Road Runner, a TSCO Racing trophy truck, and an assortment of other off road vehicles, including Steve McQueen's 1970 Chevy Blazer. Also included are a host of off road motorcycles including a couple of movie stars and a few championship racers on loan from the Kawasaki Heritage Hall Museum.
The USA launch of the Hall Of Fame '18 was announced Wednesday night, December 20th, 2016.
Special Guest Tonight's Show CLICKY
Some HOT HOT HOT Stories Ongoing in '18
CABO 1000 Celebrates 63 Years Baja Racing
CABO Mustang Bone-Yard Find -BULLITT 50th
OFF-ROAD LIVE!
-------------------------------------------
MORE>>>MORE>>>MORE>>>
*
The BAJA RACING HALL OF FAME Congratulates Baja Racing All-Time Winners
Dateline November 20, 2017-
Top Winners in Desert Racing of Baja Mexico
Baja Racing Hall of Fame Pioneers
*#1 Don Francisco, Baja racing pioneer.
*Dave and Bud Ekins, Baja event pioneers.
*Ed Pearlman, founder of the company NORRA.
*Mickey Thompson, co-founder of SCORE International.
*Mike Leon, Baja racing pioneer.
*Nico Saad, Famous Baja racing promoter.
*Spirit of Ensenada Racing, first Mexican team to participate
during the 1967 Mil Edition, still active in desert racing in Mexico!
*Dr. Ramon Murillo, Baja racing pioneer, La Paz, BCS.
*Geraldo Novelo, Baja racing pioneer.
*Ensenada Presidente Marco Novelo,
Famous Baja racing promoter.
Baja Racing Hall of Fame Racers
*Perry "Pero" McNeil, Too many titles!
*Gustavo "Gus" Vildosola, Too many titles!
*Gerardo "Niño" Rojas, five titles.
*José David Ruvalcaba, five titles.
*Eric "Panda" Fisher, five titles.
*
Ernesto "Tito" Arámbula, five titles.
*Arnoldo "Cone" Ramírez, six titles.
*Javier "Javi" Tiznado, six titles.
*Lupito "El Rey" Murillo, La Paz BCS., five titles.
Top winners of the BAJA 1000
Andy McMillin, five absolute triumphs (2000, 2009, 2011, 2014 and 2015)
Larry Ragland, five absolute triumphs (1991, 1995, 1996, 1997 and 1999)
Mark McMillin, eight championships and five absolute triumphs (1981,
1983, 1984, 1985, 1986, 1987, 1988 and 1989)
Malcolm Smith, five absolute triumphs (1967. 1969, 1971, 1975, 1977,
1982, 1987 and 2004)
Kendall Norman, six absolute triumphs (2004, 2007, 2998, 2009, 2010 and 2011)
Steve Hengeveld, eight absolute triumphs (1994, 1995, 1996, 2000,
2002, 2003, 2004, 2005, 2006, 2007 and 2014)
Johnny Campbell, 11 absolute triumphs (1997, 1998, 1999, 2000, 2001,
2002, 2003, 2004, 2005, 2006, 2007 and 2008)
Larry Roesler, 17 championships and 13 absolute triumphs (1976, 1978,
1979, 1980, 1988, 1989, 19990, 1991, 1993, 1994, 1996, 1998, 2004,
2005, 2006, 2007 and 2008).
*ENSENADA ANNOUNCES IT IS THE
"CAPITAL OF OFF-ROAD"!
Dateline: Ensenada, Baja California- October 19, 2017-
The BAJA RACING HALL OF FAME Congratulates Ensenada Municipal Presidente, Marco Antonio Novelo, for his racing vision and support for the Sport of Baja Racing!!
"Baja Racing started in Mexico at the stunning Baja California Peninsula, a land of astounding contrasts, formed by deserts, canyons, seas, forests, valleys,
palm oasis

and vast open spaces!
Since 1967, the cornerstone has being Ensenada, located between the Pacific Ocean and the Sea of Cortez, with overflowing natural attractions, extraordinary Mediterranean weather, unbeatable cuisine and the best craft beer and wines of Mexico, in the process has become a top choice destination for national and international tourism.
Baja Racing has conquered thousands of fans and racers on its first 50 years, becoming an international sport, a lifestyle and huge promoter of the wonderful Baja Peninsula. In particular, has given a unique identity and established Ensenada, as the 'Off-Road World Capital'.
To celebrate this historic milestone, the City of Ensenada, the Baja California State Government, off-road fans and the tourism industry are honored to celebrate 50 YEARS OF BAJA RACING, a way of life that has developed beyond the sport and bringing many social, cultural and economic benefits to the Baja Peninsula.
To start things up, on Monday, September 25th, in an emotional ceremony, the Mayor of Ensenada, Presidente Marco Novelo, within the presence of Off-road racers, promoters and fans, officially declared Ensenada as the Off-road World Capital, recognizing the positive impact of the sport of Baja Racing in our region, and becoming a successful industry around the globe.
Ensenada, Baja California, is the center of activity on Baja Mexico for great food, craft beer and wine, under this context, Proturismo de Ensenada and Cervecerîa Transpeninsular developed a collaboration to produce a commemorative craft beers series, that would be release on Friday, October 13, and consists of 6 beer styles named after iconic Baja racing spots: Ojos Negros Stout, Zoo Road IPA, El Arco Amber Ale, La Purisima Blonde, Punta Conejo Pale Ale and Land's End Session IPA.
With the 90% of wine production in Mexico, Ensenada has earned international recognition with extraordinary wines, on Friday, November 3RD, in a special collaboration Ensenada Off-Road World Capital between Proturismo de Ensenada and Santo Tomas Winery, the oldest winery in Mexico, a commemorative edition of red and white wine labels would be release for public sale.
As part of the huge City of Ensenada Tribute to the sport of Baja Racing, on Sunday, November 12TH, the inauguration of the Off-Road Walk of Fame, to honor Mexican 1000 (1967-1973) and Baja 1000 (1975-2016) overall vehicle and motorbike winners, that consists of 49 marble plaques to be located on the boardwalk in front of the Riviera Cultural Center.
The celebration will continue with an OFF-ROAD LIVE! SPEED Festival inside the Riviera Cultural Center Gardens, from Noon 12 PM to 10 PM, with the exhibit of 16 classic off-road vehicles and motorbikes and have legendary racers signing autographs alongside their vehicles.
The OFF-ROAD LIVE! SHOW Celebration will GO-ONLINE from Ensenada on Monday, at 4 PM.
In addition, a big party with a music, food and beverage court, commemorative craft beers and wines, kids and family area, remote control race competitions, sponsors exhibits, and many more surprises!
Another Big Baja Night on Tuesday, November 14TH, when the Baja Racing Hall of Fame 50th Anniversary Ceremony will take place in the Famous and Historic Riviera Casino Cathedral rooms inside the Fabulous Ensenada Riviera Cultural Center.
Tickets will include hors d'oeuvres, craft beer, wine, soft drinks, three course dinner, souvenirs, and the official ceremony to honor Baja racing pioneers, top BAJA 1000 and MEXICAN 1000 overall winners and top BAJA 1000 Mexican winners, with participation of Federal, State and City officials, race legends, 'BAJA RACING HALL OF FAMERS', promoters, racers, sponsors and fans, with the solid purpose to celebrate this epic moment and the success of the sport of Baja Racing.
Starting 8 AM, the Score 50th Anniversary Baja 1000 contingency is expecting more than 450 Ensenada Off-Road World Capital registrations, and it will be held in a two day window, between Tuesday, November 14TH and Wednesday November 15TH, where vehicles, fans, racers, music and food, melt into an extraordinary 'MONSTER Street Party' that will gather more than 25,000 visitors, preparing themselves for November, Thursday the 16TH, when the first motorbike will take the green flag at 12:01 AM to start the legendary BAJA 1000 50TH Anniversary Edition.
The official starting ceremony for the 2017 BAJA 1000 will take place at 9 AM, to be followed by the first Trophy Truck start at 10 AM.
All covered LIVE! on BajaRacingNews.com"
BAJA RACING HALL OF FAME FOUNDED
2016 MOST RECENT INDUCTEES BAJA RACING HALL OF FAME
Editors Note:
MONSTER Mike of OFF-ROAD LIVE! named La Paz, in Baja Sur as the 'Capital of Off-Road' in 2005. Baja Sur is celebrating 62 Years of Off-Road Racing this year at the CABO 1000.
OFF-ROAD LIVE!
-------------------------------------------
OFFICIAL CABO 1000 HOSPITALITY LOCATION NAMED
OFF-ROAD LIVE! Exclusive!
Cabo San Lucas, Baja South-
International guests from around the world are enjoying the action packed location of Cabo San Lucas, Mexico, at the finest accommodations available", said recent contestant Jim Baylor. "I've been all around the world and these are the most exciting world-class sports ever offered", he continued.
"The Americas Cup, F-1, NASCAR and the rest, have nothing on this event!" Jim Baylor, CABO 1000 Contestant
All of the social activities surrounding the CABO 1000 are being held privately, at The Hacienda
The CABO 1000 social events at Land's End
BREAKING NEWS!!! LIVE! ON THE BEACH!
JOIN US FOR OUR 4 PM SHOW, OUR REGULAR GIG OR ONLINE HERE! CLICK HERE FOR THE LIVE SHOW
Every Monday in SO-CAL OFF-ROAD LIVE!
-------------------------------------------
MORE>>>MORE>>>MORE>>>
California Governor Brown Signs OHV Legislation
CLICK HERE FOR THE OFF-ROAD LIVE! Interview with recreation specialist, John Stewart
Legislation (Senate Bills 159 and 249) have been signed by California's Governor Brown to permanently reauthorize California's Off-Highway Motor Vehicle Recreation (OHMVR) program. The fate of the bills were not in question, considering Brown was behind the scenes during the entire legislative process attacking the OHV program.
The California's Off Highway Motor Vehicle Recreation (OHMVR) program was established in 1971. California OHV user taxes and fees directly fund OHV management and facility maintenance. This self-sustaining program doesn't require general fund taxes.
The OHMVR program provides funds to local, state and federal agencies, educational institutions and nonprofit entities for OHV management on both federal and state lands, according to the SEMA Action Network. OHV use contributes an estimated $20 billion to the California economy and provides high-quality sustainable recreation to nearly 6 million OHV enthusiasts. The law of the State of California, started as S.B. 159 and S.B. 249, reauthorizes the OHMVR program indefinitely.
OFF-ROAD LIVE!
THE BAJA 1000 2017 CLICK HERE NOW
MORE>>>
Tijuana Desert Challenge 2017
x
LIVE! Every Monday
HERE at 4PM
SCORE Tijuana Desert Challenge Results
-----------------------------------------------
California OHV Program
NEWS BULLETIN from Monday, August 28
LIVE! at 4PM WEST 7 PM EAST the
Recreation
Commission report on the future of the Off Highway Vehicle Program, THE EXCLUSIVE REPORTING
LIVE! Every Monday
HERE at 4PM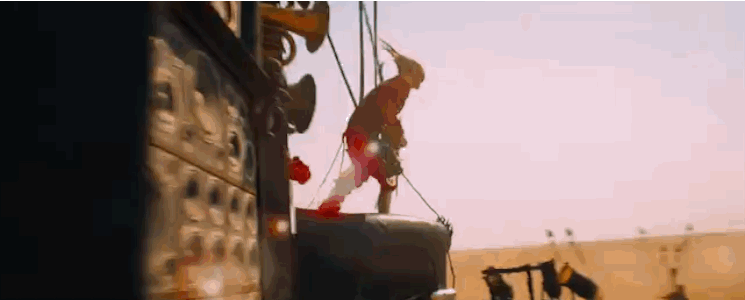 UPDATED! DEATH RACES SUNDAY PAPER SPECIAL! CLICK HERE
NEW! CLICK HERE LIVE! Show File Monday 4PM
!
"Back in the days when I worked at National Speed Sport News, Chris Economaki told me that in the 1940s and '50s, it was a given that there would be at least one fatality every week at a racetrack somewhere in America. It's mind-boggling to think that drivers regularly getting killed was the norm".
Now at SCORE-International, one person dies at EVERY race event!*
(*Current average [racer & spectator deaths] under current SCORE-International owner, Roger Norman)
***